International Nelson Mandela Day 2022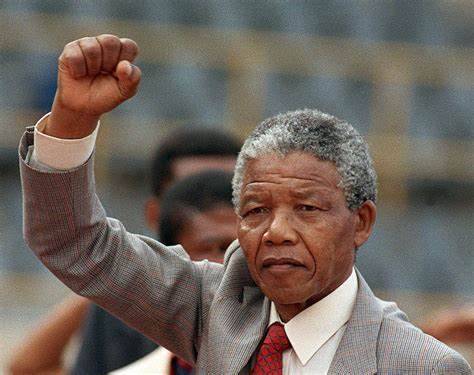 Every year on 18 July South Africans and the international community honour former President and international icon, the late Nelson Mandela through the Nelson Mandela International Day. This is an annual international day of humanitarian action in celebration of Nelson Mandela's life and legacy. Also, it is a catalyst to encourage everyone to change the world through voluntary community work.Throughout his lifetime, Nelson Mandela spent 67 year of his life advancing the struggle for the liberation of all South Africans, black and white, from political, social and economic division.
Nelson Mandela International Day theme
The message encourages everyone to be active citizens and agents of what they want to see. As a champion of change, Mandela was instrumental in reconciliation and ensuring that Africans come together to defeat all challenges - like apartheid, poverty and wars, among others. This theme encourages us to take responsibility to change attitudes and to ensure a peaceful co-existence in communities.

Also, July is known as Social Cohesion Month which encourages South Africans to become active citizens that work together to develop a cohesive society. This entails promoting the Constitutional principles and ideals of non-racialism, non-sexism, justice and equality for all. It is also an opportunity to do more to build an inclusive society and economy. More importantly citizens must push for a recognition of shared symbols and values and promote a countrywide conscious sense of being proudly South African.

Key messages:

Mandela Day promotes democratic values of justice and equality:
International Nelson Mandela Day, as declared by the UN in 2008, aims to showcase his work and to make the world aware of his humanitarian work.
Celebrating this day is an opportunity to give to those who do not have through charitable organisations (Nelson Mandela Foundation; Nelson Mandela Children's Fund and Mandela Rhodes Foundation) and raise funds to support their continuing work of ensuring change.
The Mandela Day campaign message encourages people to use 67 minutes of their time to support a chosen charity or serve in their local community.
Make every day a Mandela Day:
To encourage South Africans to make every day a Mandela Day, by staying true to his ideals of justice, equality and a non-racial South Africa.
All South Africans have a responsibility to promote freedom and defend our democracy in honour of Madiba's life-long commitment to these ideals.
His legacy lives on in our commitment to ensure a just and fair society for all, including the rights to dignity and freedom of expression.
Government remains determined to ensure that all South Africans, without exception enjoy all the rights enshrined in our Constitution and Bill of Rights.
Nelson Mandela promoted South Africa's leadership role in the Africa Agenda:
Nelson Mandela was awarded the Nobel Peace Prize in 1993 for his efforts to finding a peaceful resolution to the country's deep-rooted conflicts stemming from colonialism.
Mandela Day is dynamic instrument that promotes Pan Africanism and unity in diversity.
Under his leadership South Africa ceased to be the pariah of the world. Instead, it regained its rightful place on the continent and became part of the family of nations whilst also emphasising that Africa is at the centre of South Africa's foreign policy.
Nelson Mandela recognised South Africa as an integral part of the African continent and understood its national interest as being intrinsically linked to Africa's stability, unity and prosperity, hence the need to embrace each as Africans.
After his release, he recognised Africa's assistance during the struggle and thanked them for their hospitality and support as they opened their doors and became home for many South Africans who had fled the persecution of the apartheid government.
Article by International Nelson Mandela Day
Celebrating Nelson Mandela International Day - 2022 | Department of Environmental Affairs (dffe.gov.za)